Peace First Impact Trainings
What are they?
Impact Trainings are spaces for emerging young leaders to learn about local and global challenges, build their changemaking skills, and join a community where all young people are empowered to share experiences and tell stories of impact.  
Peace First Impact Trainings
Models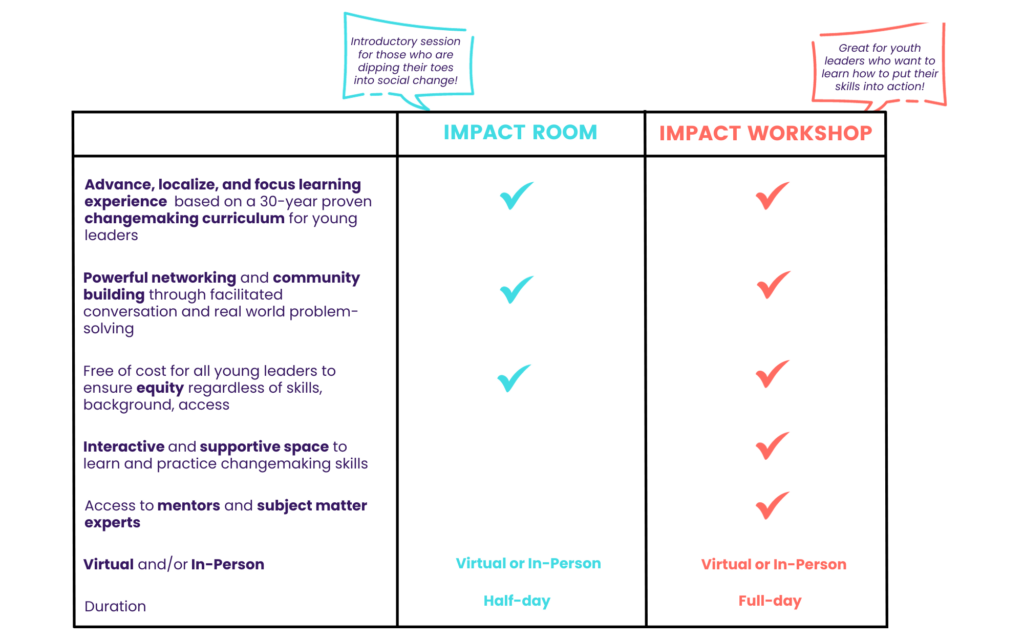 Peace First Impact Trainings
Calendar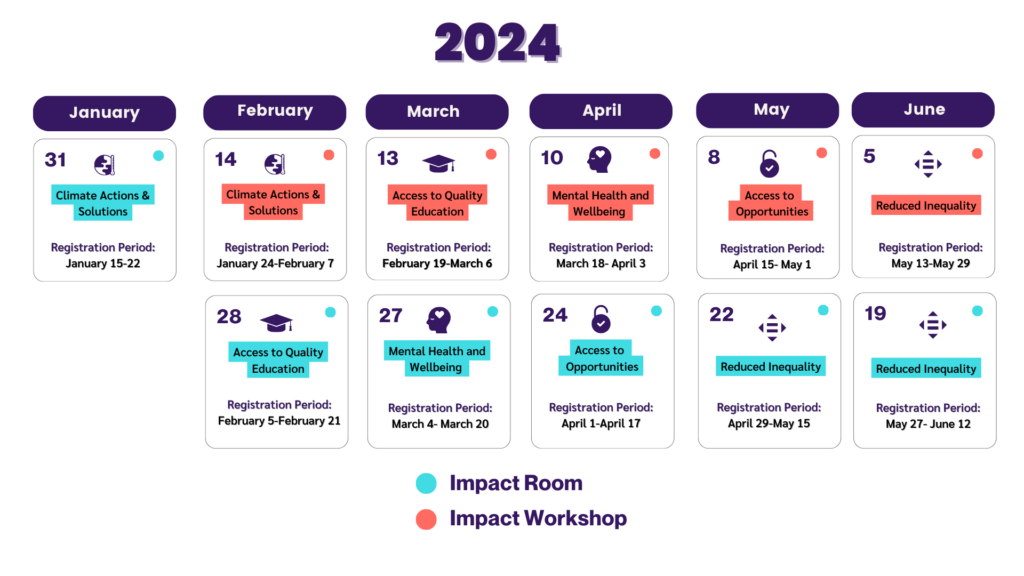 *Please note that the following dates for Peace First Impact Rooms and Impact Workshops are subject to change. We will keep you updated on any changes via our newsletter and social media channels.
Stay Updated!
If you are interested in participating in a Peace First Impact Training, sign up today to ensure you get all the latest updates regarding relevant dates and deadlines.
Our Impact Trainings in Numbers
Our Impact Trainings in Action